I am so pleased and honored to be named Music Director of the Adrian Symphony Orchestra. During my week there in April, it was clear that this is a special organization made up of outstanding and passionate musicians and a dedicated and skilled staff. I was also struck by the fantastic and invested board of directors and the passionate community support the orchestra enjoys. I look forward to making music with the orchestra and continuing the work of making deep connections between the orchestra and the greater community.
We have a thrilling season planned and I'm particularly excited about the opening concert where we will showcase this great orchestra. With music selected to give every single member of the orchestra their opportunity to shine, our concert makes its way through some of the most popular and most beloved American works for orchestra. Even the tuba player gets his moment, with two short solos in "An American in Paris!" .
Schedule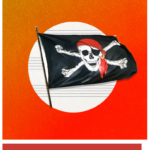 Adventures in Film
Music from action-packed adventure movies
7:00PM, Friday, February 17, 2023
Dawson Auditorium
Great music from great movies! Hear music from Jurassic Park, Back to the Future, Indiana Jones, Captain America, Pirates of the Caribbean, Superman, How to Train Your Dragon, James Bond, and more!
Great Gates! Mussorgsky and More
Valerie Coleman
Seven O'Clock Shout
Tchaikovsky
Violin Concerto
Mussorgsky
Pictures at an Exhibition (Ravel orchestration)
7:30PM, Friday, April 28, 2023
Dawson Auditorium
Opening the program is Valerie Coleman's salute to front-line workers: Seven O'Clock Shout. David Kim joins us from the Phil- adelphia Orchestra with Tchaikovsky's emotion-packed violin concerto and will amaze you with a thrilling musical finale. Pictures at an Exhibition closes our concert with enormous orchestral forces, massive sounds, and a trip around a gallery in one of the finest examples of musical storytelling.